Well, it's August and hot as ever here in San Diego! And while right now many of our gardens should be in full-swing, producing plenty of tomatoes, cucumbers, peppers and more, August is a strange in-between month when it comes to starting new crops. It's too late in the season to start most summer crops, but still too warm to start sensitive cool-season crops like lettuce. So what to do?
The good news is, there are still plenty of things that handle the summer heat and will persist even when it begins to cool off! Read on for some ideas.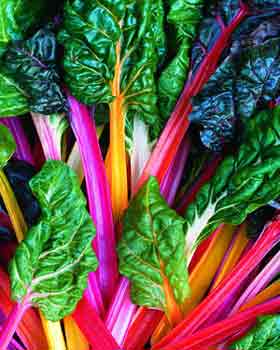 There are some thicker-leaved greens that handle the heat well as long as they get plenty of water. Plant Swiss chard, kale and spinach to be harvesting in the next month and well into the fall and winter.
Plant snow peas  and sugar snap peas now for a late fall harvest. Cucumbers can still be planted, too. These fast-growing vines or bushes produce rapidly and will yield a bumper crop well before the cool days of winter arrive.
Radishes are a great crop to plant year-round, and produce crunchy, peppery roots in just two weeks, spring, summer, fall or winter! Don't forget that most herbs can be grown and planted year round, too, including basil, sage, parsley and cilantro!
So if you're looking for something to keep your garden productive all year long, stop by North Park Nursery and pick up either seeds or starts today!